Does social media really influence politics? The answer is simply YES. The internet has been used as a repository tool for human behaviour since its inception. Social media has provided an outlet and made it easier than ever for individuals around the world to voice their opinions and beliefs about government; to discuss issues, mobilise around factors that cause, and hold various leaders and lawmakers accountable. This review will attempt to summarise how the spread of opinions and beliefs by others on social media has a significant impact on those who use social media as a source of news, as well as whether social media is changing our perception of democracy. In Teh Talk, it is explained how social media these days plays a huge role in everyone's part of life.
Social media platforms are under fire for everything from having contributed to rising anxiety and rates of suicide among American teenagers to benefiting from selling private information and jeopardising individual privacy. In 2020, the Black Lives Matter movement demonstrated how prominent racial justice and equality movements could be organised through digital activism, garnering widespread support and online engagement. Social media is a tool for democratic reforms, but the consequences are potentially dangerous. In the midst of the COVID-19 pandemic, Capitol riots in the United States, and an increase in political polarisation, the world is abandoning the belief that social media has no significant impact on domestic and global politics.
`Since the pandemic forced many aspects of people's lives into the digital realm, social media platforms were used even more for leisure, communication, and connection. According to a New York Times analysis of internet usage from January to March 2020, average daily traffic on Facebook increased by 27 percent and on YouTube by 15.3 percent since the first COVID-19 death in the United States. In a conference call with reporters in March, Mark Zuckerberg stated that traffic for video calling "exploded" and messaging, particularly on WhatsApp, "doubled in volume."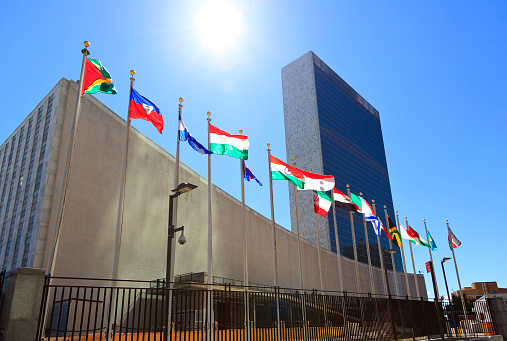 Increased engagement and, as a result, increased power for social media companies such as Facebook has had more malevolent implications: the spread of misinformation and disin­formation. The World Health Organisation and other United Nations agencies issued a joint statement in September 2020, reiterating global concern about the COVID-19 'infodemic,' or an "overabundance of information" that has led to widespread misinformation and disinformation. The statement also urged national governments and stakeholders, including social media platforms, to work together to combat the infodemic. Nonetheless, the use of social media platforms has hampered election integrity, incited political violence, and aided in the spread of misinformation and political polarisation around the world.
Social media recommendation algorithms influence perceptions, which contribute to polarisation. At the moment, social media companies such as Facebook profit from segmenting us and serving us personalised that both validates and exploits our biases. Their bottom line is dependent on eliciting strong emotions in order to keep us engaged, frequently incentivizing the most inflammatory and polarising voices to the point where finding a middle agreement no longer feels possible. Social media platforms are also breeding grounds for the spread of fake news and misinformation, which adds to political polarisation. In 2018, three MIT researchers published a study based on over a decade of data that found false news spreads six times faster on Twitter than true news stories. Furthermore, false news stories were found to be 70% more likely than true news stories to be retweeted. In Teh Talk, it is said people these days can easily get influenced by anything and everything that is posted on social media
In general, 20% of social media users say they've changed their position on a social or political issue as a result of material they saw on social media, and 17% say online social networking was the underlying factor that aided in changing their perspectives on a specific political candidate. Democrats and liberal Democrats in particular are more likely than Republicans to say they have ever changed their views on a political or social issue, or on a specific political nominee, as a result of something they saw on the internet. People's expectations of the world and political views are influenced by how they consume news. According to Pew Research Centre, "one in every five U.S. adults says they frequently get news through social media." False information not only creates a misinformed electorate, but it also makes reaching a consensus and engaging in civil discourse more difficult. In Teh Talk, it is written that social media can bring both positivity and negativity in our daily routine.
In addition to the safeguards put in place by Facebook and Instagram, some critics and experts have proposed taxing data mining, fixing the algorithm, and even eroding social media companies entirely to avoid further consequences from disinformation campaigns. Experts, on the other hand, strongly recommend regulation. The ability to influence a target audience is one of the reasons propaganda and misinformation are so successful. The educational system of all levels has mostly failed to help people think critically because it has come to see itself as a tool for economic gain. One unanswered question is whether critical thinking, regulation, or other solutions can eventually prevent social media's disastrous impact on political polarisation, political violence, and election integrity.
In conclusion, the small number of tweets mentioning a coalition government can be viewed as a credible reflection of vote turnout, and its predictive power approaches that of traditional polling results. If there is one fundamental truth about social media's impact on democracy, it is that it amplifies human intent, both good and bad. It allows people to express themselves and take action at its best. At worst, it enables people to spread misinformation and undermine democracy.