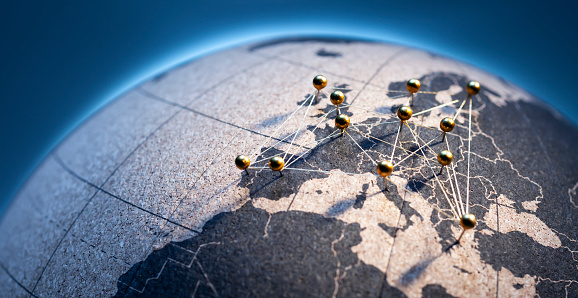 Ever wondered why politicians always have the potential to affect the stock market? Politics has the potential to have an impact on the stock market. Why? Because political actions such as regulation and legislation have an impact on businesses and thus their fundamental performance. Because presidents appoint economic advisors and fill positions such as the chair of the Federal Reserve, and economic policies and the direction of interest rates which are set by the Federal Reserve have an impact on businesses, these actions have an impact on the stock market.
However, it is an indirect effect rather than a direct one. All of these factors can have an impact on a company's fortunes, and thus on investor sentiment toward the company's stock. Regulations that affect businesses, for example, will have an impact on their bottom lines. If they are expected to increase the bottom line, investors will take notice and are more likely to buy those companies' stocks. Investors are less likely to buy and may even sell stocks if they are expected to have a negative impact on the bottom line.
This indirect effect is one of the reasons why bank stocks, for example, rose in the aftermath of President Donald J. Trump's election. His administration was expected to favour deregulation, and bank deregulation is likely to improve their bottom lines. However, politics are not the primary determinant of how stocks perform. Any investor who buys stocks is investing in a company, not a political administration. In stock investing, the business outlook is more important than politics – but politics can have an impact on the business outlook.
Political news and uncertainty are important, but their impact may be limited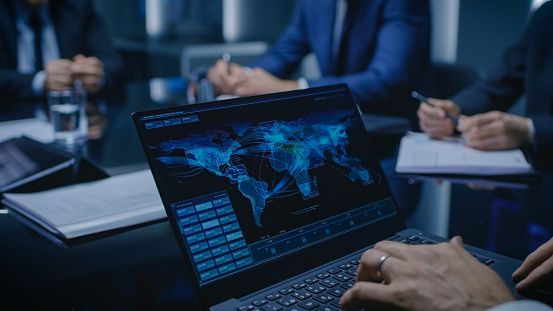 Everything that affects the economic and business environment has an impact on the stock market. Investors may occasionally see news announcements that affect stock markets, such as when news announcers say that stocks in a specific industry are performing well due to the day's news. Oil company stock performance, for example, improved following President Trump's election because his campaign platform favoured traditional energy companies over alternative energy such as solar power.
However, many of the effects felt on news stories may be transient. The announcements may be like froth on an ocean wave, but it's the longer-term impact, the underlying role of the wave that will make or break the stock market. In many cases, the actual impact of policy implementations will not be known until the policy is implemented and the companies affected respond – and other factors can also affect stock prices. Again, business fundamentals are more important than political news.
Uncertainty in politics can also have an impact because the stock market perceives uncertainty as a risk. Stocks that are likely to be influenced by current and future political decisions, for example, may trade sideways if there is uncertainty. Potential investors are unsure whether the final decisions will be positive, negative, or neutral for the businesses. Buying and selling may be put on hold in the minds of investors until the uncertainty is resolved.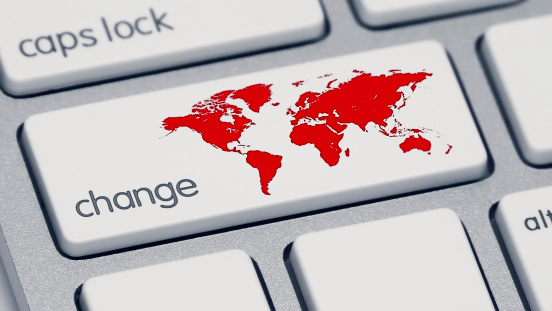 However, the impact of uncertainty on the stock market can be temporary. Indeed, once uncertainty is resolved and risk is removed, previously impacted stocks may experience a rebound because a negative on their horizon – the risk – is no longer present. The stock market takes into account expected political outcomes, so a shift in expectations can cause markets to react. In the 2016 U.S. presidential election, for example, most polls predicted Hillary Clinton's victory, so stocks traded as if her campaign positions were likely to be implemented. A surprise, such as President Trump's election, can cause the stock market to react in the short term as the new information is factored in. When that happens, the market returns to trading primarily on fundamentals.
Do Political Parties Have Any Influence?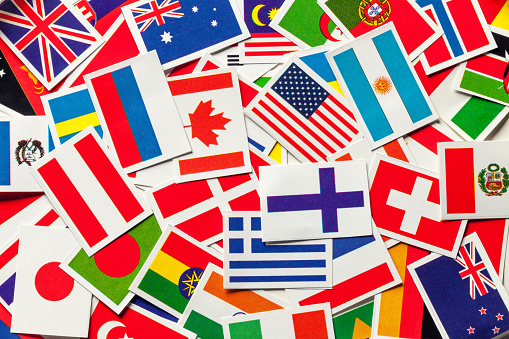 Does political party really matter? Well, the answer is not so much. Republicans are generally regarded as more pro-business than Democrats, so if politics in terms of the party in power mattered, the stock market would perform better in Republican administrations than in Democratic administrations. However, from 1973 to 2016, the S&P 500 gained more than 11.6 per cent on average each year. While there were some downturns in individual years, they were not associated with either political party being in power, nor were they associated with extremely robust years.
The most recent year in which the S&P 500 performed poorly was 2008, during George W. Bush's presidency. It was the election year of Barack Obama. The S&P 500 fell 37% that year, but politics of any kind was not to blame. The Great Recession was the cause, emphasising the more fundamental influence of economic performance and climate on the outlook for businesses, and thus the stock market, than politics.
Throughout Obama's presidency, the stock market recovered handsomely as the economy emerged from the recession. The best year for the stock market during his tenure was 2011 when the S&P 500 gained 32.4 per cent.
Politics Affecting IKEA
IKEA has been involved in a number of political issues. IKEA admitted in 2012 that it used prison labour in East Germany during the 1970s and 1980s to manufacture its products. Despite the company's public apology to those affected, the incident sparked significant political controversy around the world.
Another political issue affecting Ikea is supply chain disruption. In recent years, India and China have lowered the entry barriers for foreign brands, resulting in increased brand presence in these markets. IKEA intends to dominate the emerging Asian market. As these barriers fall, major corporations such as IKEA will compete to enter these markets. Furthermore, IKEA's supply chain activities may be disrupted as a result of political instability. For example, a large portion of IKEA's supply chain is located in Europe, and any political instability will have a significant impact on supply chain activities. Wondering where to find the best quality furniture other than IKEA? Find it on Ohana Office Product Net 30. 
Taiwan is considered an integral part of Chinese territory. Following the discovery of Ikea package boxes depicting Taiwan and China as separate countries, the Chinese media and public were outraged. Other political forces that can influence Ikea and other furniture brands include the country's level of corruption, bureaucratic approach, and political decision-making and mindset.